You can probably recall the feeling that arises when you receive a nice aesthetic package. Overflowing with curiosity, excited about the unboxing of the package you highly expected, the feeling that everything is on point – inside and out. This can be your package.
How? well, this is why we are here.
With 25 years of experience, Gadot's team of experts is happy to offer you smart solutions for any need or demand in the world of printing & polymers: flexible packages, vehicle industry, water and irrigation treatment, construction. ink, coatings, military, medical devices, and more.
We are well known for our quality professional service, accurate service for customer needs, and being devoted to the market's state-of-the-art technologies.
Always facing the future, Gadot continuously invests efforts to develop and enhance abilities and recruit the field's leading experts. This is the main reason Gadot has been leading the Israeli chemicals market for the past thirteen years, and merged with three field's senior companies. One merged company is Barak Polymers, a pioneer in the field of flexographic plates and the marketing packaging world. The merger of the two senior companies with vast professional knowledge and advanced technological abilities occurred in 2018, and since then led to accomplishing Gadot's vision of establishing the Printing Division headed by Shuki Tzukrun (founder of Barak Polymers).
Gadot Print specializes in providing sophisticated professional solutions that fulfill the growing demand for advanced products that integrate great technological expertise along with high production abilities and environmental protection.
The merger and the establishment of the Printing Division, naturally led in 2020 to the foundation of the new manufacturing A natural continuation of the merger of the companies and the A factory was established in 2020 to manufacture cylinders using groundbreaking global robotic technology. This line will be used by the flexible packaging industry in the coming years and certainly upgrades the qualities and capabilities of the indust
The printing plates and cylinder manufacturing plant is divided into three main units:
Our print division specialize in the production of high-end flexographic plates for the packaging industry including corrugated board, laminates, labels and paper and plastic bags. As a Kodak R&D beta site our skilled technicians and graphic designers use state of the art technology to ensure optimal results. The prepress department is led by skilled professionals who use Esko-graphics software solutions including Automation Engine, ArtPro and PackEdge. Proofing is carried out with the aid of GMG DotProof tools.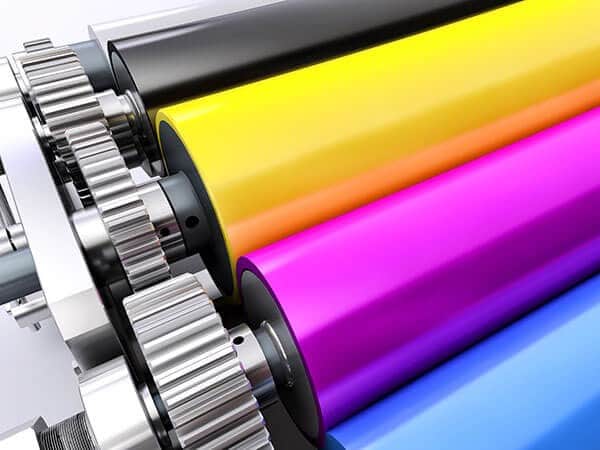 Prepress Services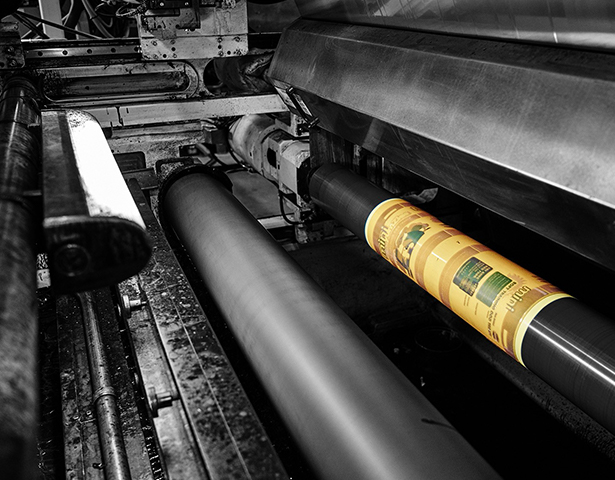 Flexo Plates Technology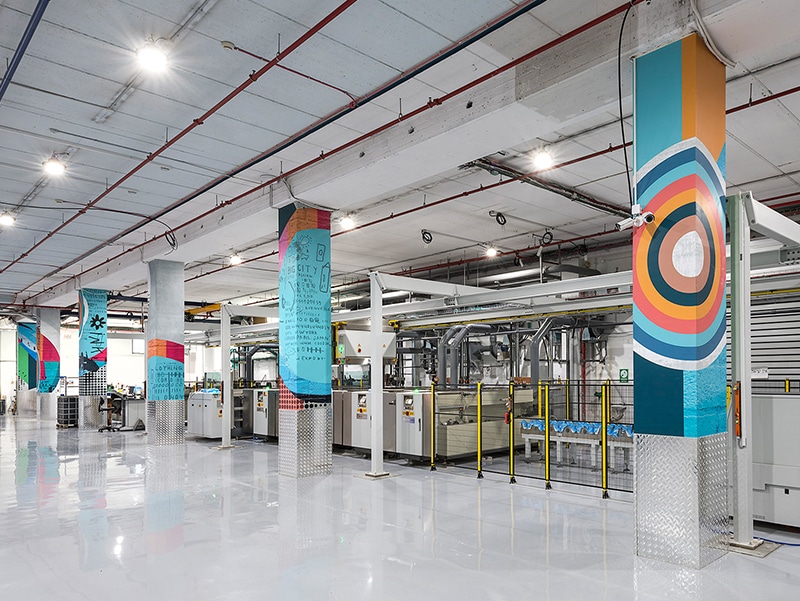 Gravure Cylinder
Prepress Services
Gadot Print specializes in prepress services for the flexo printing industry, including flexible packaging, labels, corrugated boards, carton, plastic cups and covers.
The Prepress Division is led by talented experienced professionals who use ESKO-Graphics advanced programming solutions that include an automation engine, ArtPro and PackEdge. Proofing is made by GMG DotProof.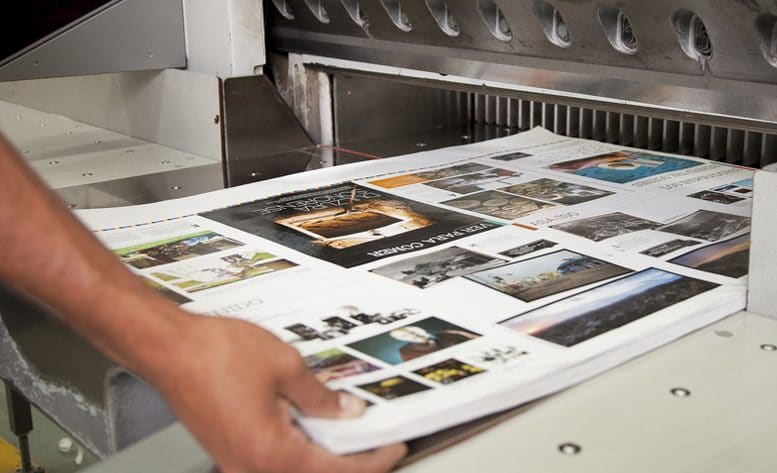 Gravure Cylinder
Gadot print is the leader in printing plates In Israel, 2019 a large investment was made in acquiring the latest machinery for electromechanical engraving functions made by K. Walter Hell Group. The gravure process has many benefits compare to other printing process. The cylinders are extremely long-lasting, they are made of steel, coated in copper for engraving, then finished with chrome. When the cylinder is no longer needed, it goes through a process of dechrome and cupper cut, than the cylinder can be reused for another job. We have the latest Gravure machinery that has 8K heads which gives you the best printing quality, it has a quick and easy setup, fewer variables to manipulate than different printing processes, ensuring more constant print satisfactory and a consistent color throughout a press run. moreover, it is a direct printing process, which effects in higher ink laydown that results with a sharp and stable printing.
GRAVURE PRINTING
THE FULL SCOPE OF GRAVURE IMAGING ELECTROMECHANICAL ENGRAVING
The invention of electromechanical engraving by Dr. Rudolf Hell some 50 years ago heralded the era of etch-free industrial printing form manufacture using the HelioKlischograph – a prerequisite for today's fully automatic form manufacture. Multi-channel engraving makes this method even more cost-efficient. Thanks to high engraving frequencies of 8 and 12 kHz, high-resolution and quality-optimizing engraving processes, and intelligent software algorithms, high speeds are now achieved with uniform results across the entire format that can be reproduced at any time.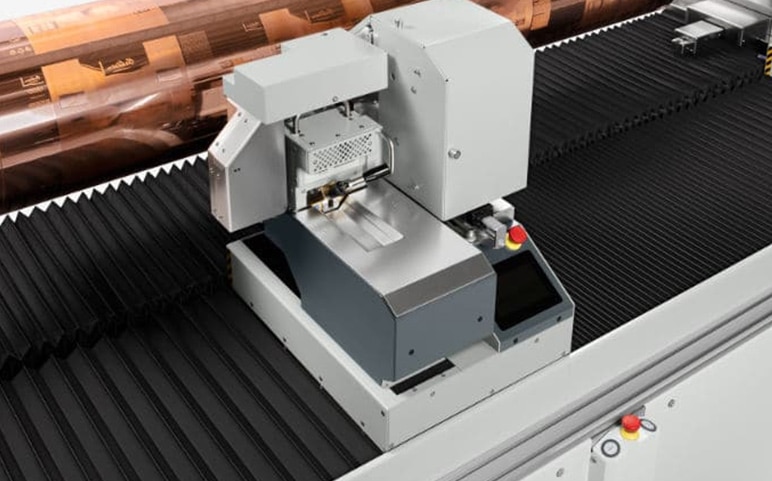 DIRECT LASER ENGRAVING
Contactless direct engraving with no tool wear using Cellaxy is the optimum method for the high-resolution transfer of text, linework, and intaglio images to gravure forms and of three-dimensional structures onto embossing rollers. Generally speaking, the depth and edges of the cells and cell walls can be designed very effectively for emptying purposes, because this method offers a far greater choice of aspect ratios than electromechanical engraving.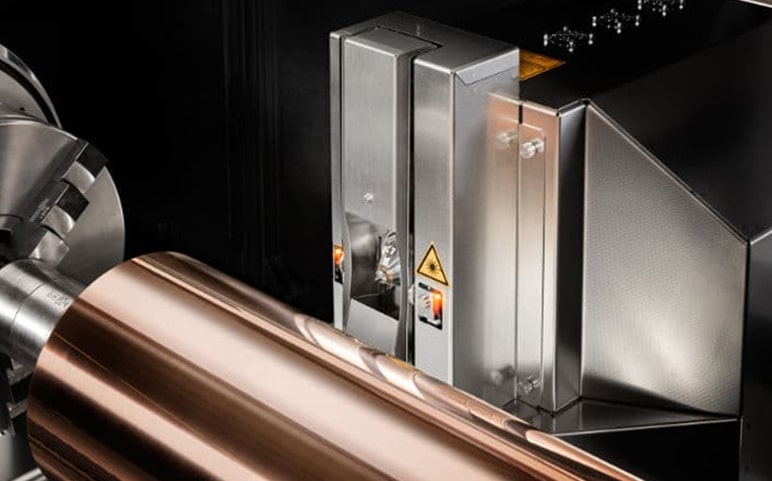 FLEXIBLE PACKAGING – VERSATILE AND FUTURE-PROOF
Gravure's largest and most diverse market segment has to meet exceptionally strict quality criteria for conveying the brand and product image, but optimum organization and maximum efficiency are also increasingly important given the time-critical production requirements. The high speeds of electromechanical engraving machines and the perfectly coordinated processes eliminate bottlenecks – the key criterion for our customers!