Storage & Warehousing
Gadot Israel
Gadot's Logistics and Operation alignment is a must-have for the Israeli industries that require storage, filling and packaging. Logistical and service-oriented, we are proud to provide the broadest quality answer with an accurate adjustment to customers' needs.
We offer four sites that include 64,000m3 storage for bulk liquids, oils and chemicals, 11,000m3 of warehouses for storage of finished goods of hazardous substances. Every year we transport over 350,000m3 in three main centers:
Two bulk terminals at the Haifa Bay – our terminals are the sole bulk facilities in Israel with ocean access, providing a solution to all of the Company's customers:

Bringing raw material.
Mixture of substances and preparation of
Storage of bulk liquids (including flammable).
Storage of finished goods in different sizes, starting with a cube (IBC), barrels, pitchers and small packages of 1-5L.
Inventory storage and management services for customers.
Management of toxin permits for customers.
Bonded warehouse services – bulk storage containers serving as a bonded warehouse for the Company's customers.
Gross product / raw materials distribution services for customers.

Production site – located in the Haifa Bay, at a distance of 0.5km away from the chemical terminal (north). The site excels in package filling using modern and automatic packaging facilities, storage and distribution. The site includes 26 iron and stainless-steel containers of different sizes (between 20 – 250m3) and stores 3,900m3.
Filling & Packaging Facility – Multi-purpose packaging system that includes an integrated and automatic packaging line for filling liquid chemicals, with the ability to fill in an inert environment (argon/nitrogen). The packages are of different sizes starting from 0.5L to 1,000L.
Gadot Belgium
Gadot operates sophisticated filling lines with high performances at the city of Gent, enabling Gadot to offer a wide variety of storage, filling, mixture and repackaging services, including:
All bottles (1-5L): up to 6Y / KT.
Buckets 20-35L: up to 6Y / KT.
200L cylinder: up to 65Y / KT.
60L cylinder: up to 45Y / KT.
IBC with a capacity of 1,000L: up to 30Y / KT.
Transfer of a packaged liquid into a bulk
Storage, treatment, container heating, ISO tank, orders management and inventory management: 4,500m2.
Storage and treatment of packaged chemicals and finished goods.
Late custom-made adjustment: labels, surface repackaging, wraps, straps, etc.
Gadot Germany
You will be happy to know that right these days, Gadot Germany is launching its new site offering a variety of logistical services and is active around the clock. Yes, you read correctly, 24/7!
The site is located in the industrial Kalle-Albert – Weisbaden, Germany, and spreads across 960,000m2. Available on-site are all operational and logistical services, including storage and filling for a variety of packages, and loading and off-loading of substances for any type of transport. The services also include support of supplementary administrative activities for the involved production units.
Gadot Group keeps on innovating and remains a leader at any time! Would you like to enjoy our advanced services across Europe? It's simple… talk to us!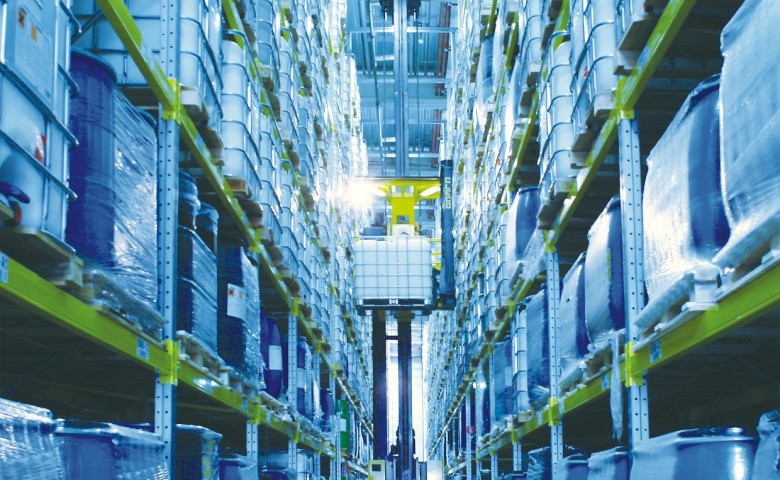 Coast Terminals
Our terminals are bulk facilities with direct ocean access! They enable us to provide a complete solution for Company's customers – starting with bringing the raw material in a bulk ship, direct off-loading to the containers, tank storage of different substances (including hazardous substances) stored in coast terminals on two sites: the Southern Terminal and the Moshe Johananoff Northern Terminal licensed for alcohol denaturation.
The terminals are located in the Kishon harbor of the Haifa Bay. They include an enormous variety of storage containers in different sizes, from 20m3 to 2,650m3. The storage containers are made of particularly firm materials such as iron, fiberglass and epoxy or stainless-steel coating, and are designated for storage of substances classified under different risk categories:
3 – flammable substances
6 – toxic substances
8 – corrosive substances
9 – other hazardous substances
Oils – vegetables, minerals
Safe substances
Gadot Belgium
Gadot operates an innovative advanced terminal located at the heart of Europe, at the Northern Port of the city of Gent. With access to water, road and rail routes, the terminal includes more than 200 carbon steel and stainless-steel containers, in different sizes between 35ml to 6,000ml, aside 9 chemical reactors and mixture tanks. The terminal glorifies with a total capacity of over 100,000m3 for storage of raw materials and finished goods, safe treatment of classified and unclassified substances, the supply of custom-made solutions and products according to customer needs (under an NDA) and strict laboratory tests maintaining exclusively high market reliability throughout the years.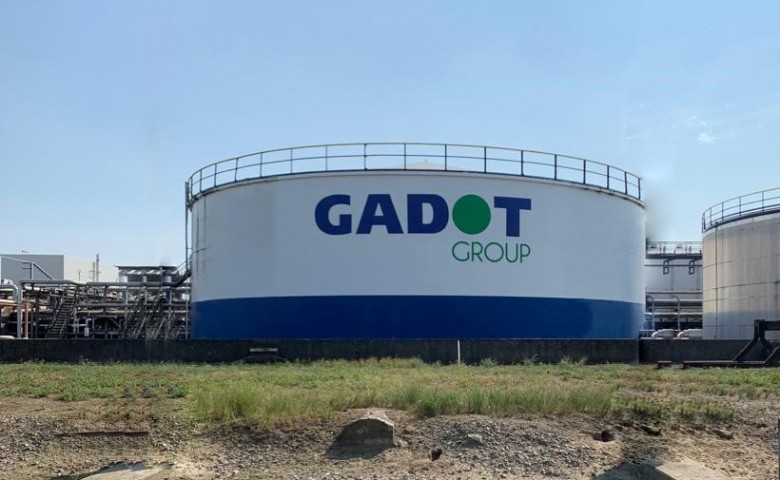 Export
Gadot Israel
Gadot exports to the entire world! We offer our customers a wide variety of export services in the chemical industry international trade field, provide professional and reliable logistic services of chemical substances of any type, and by no doubt, we are a very significant connecting link between customers and manufacturers worldwide.
We export the chemical substances by mixed containers directly from Israel's Haifa port, and provide direct distribution services from one point to another. Our professional experience and high technical abilities enable us to be very flexible while fulfilling customer unique transport demands, even with short notice.
Behind us are decades of logistical activity and the distribution of chemical substances. Due to our rich and uncompromising professionalism, we offer a wide range of transport solutions to pharmaceutics, cosmetics, energy, polymers, ink, electronics and detergent industries. Alongside, we offer marine and inland transportation service for different substances, flammable, hazardous and safe. Gadot operates under the strictest QA system. We are committed to obey environmental laws and regulations and work in full cooperation with the authorities and law enforcement.
Gadot Germany
Gadot Germany offers a wide variety of high standard services in the fields of international transport, physical distribution (also door-to-door) and substance transport across Europe, based upon a sophisticated network of storage facilities and the Company's logistical solutions.
We are committed to providing reliable and safe transportation solutions and operate according to the industry's highest standards. Gadot's marine transportation across Europe, as well as the inspection and management of containers transferred by subcontractors, stand with ISO standards and are subject to SQAS.
Custom-made solutions, safe, reliable and economical transportation arrangements, and excellent customer service – are the key to the success of the supply chain and its supporting logistics.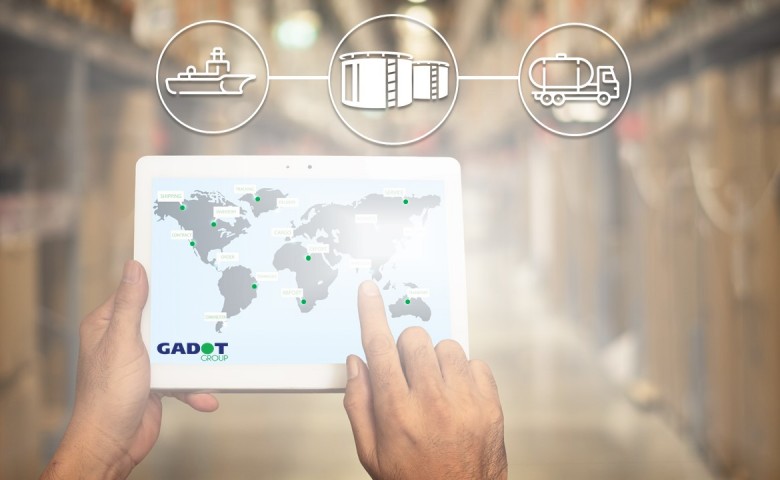 Transportation & Emergency Crew
Gadot's Shelach Division and the emergency alignment of Gadot Group are the 'life belt' of Israel's chemical field. Throughout the years we provide unique and smart solutions for all field's challenges – from easiest to complicated – with complete independence and needless of any external energy sources or subcontractors.
Shelach specializes in bulk hazardous chemical transportation, including flammable substances of all types, acids, bases and toxic substances, and also operates an emergency mobile unit and crew for the treatment of hazardous substances incidents across Israel. Our professional emergency crew has extensive experience and trains monthly for a variety of scenarios, and of course, is ready for action at any given moment. Also available is a fleet of tankers, containerized trucks, tow trucks and skeletal that are at your service at any given moment. In addition, Gadot Israel's mobile unit is equipped with a variety of pumps, closed and open respiratory systems, a large-scale generator and self-protection equipment, providing solutions for a variety of emergency scenarios and activities, such as:
Transportation of pure substances.
Post-procedure pumping, loading and evacuation (wastes).
Execution of special projects customized according to client demands.
Transfer of hazardous substances between containers in locations of a nonexistent or damaged permanent pipeline.
Rinsing of long wastewater lines with corrosive substances.
Pumping of hoarding pools and transportation to wastewater treatment plants.
A portable    station   for    water    loading   during
Gadot Germany
Gadot provides multi-modal transportation solutions in Europe, using modern and smart logistical networks that integrate road, rail, train and marine transportation. Gadot Germany provides transportation services for a variety of substances (from technical equipment to chemicals and agricultural products) across Europe, Turkey, Russia, Central Asia and China.