Gadot has been leading the chemical industry since 1959. For over six decades, we are proud to be a professional skilled home to the entire management and operation value and supply chain for different industries. We offer a wide variety of advanced services and products that may be custom-made according to customer demands and needs.
We believe that your success is our success, and invest our best resources for you to enjoy the finest outcome. Gadot's divisions are led by the most professional teams that operate around the clock to provide our customers with the best service – on a personal, technological and professional level.
Gadot is your partner along the way.

Gadot Energy specializes in finding smart tailor-made solutions and provides services for a wide variety of industries: rubber, construction, cosmetics, agro, pharma, refineries, etc.
Gadot Energy's products are developed by an innovative unique technological unit at Gadot's laboratory, according to updated market and regulations demands. The development process is performed under strict control and stands with the demands of different specifications and the Group's QA standards (ISO9001, ISO14000, ISO18000).
Though complicated, the development process is incredibly efficient! Gadot operates according to organized work processes that proved successful throughout the years. Our experts provide A' to Z' assistance along the entire development process – starting with the initial advice, through in-practice implementation, tests, development, approvals, and up to sending your product to the supply lines.
The logistical chain is also inherent to Gadot Energy's activity, providing our customers with an extremely fast logistical service in a variety of areas. Marketing is made according to customer demand and a variety of packages, starting with bulk shipments and up to smaller packages such as cubes, barrels and pitchers.  

Every business executive desires to break into new market segments, maximize trade abilities and manage a supply alignment that will leap the business forward. With Gadot's Trade & Distribution Division – this is completely possible.
We are proud to lead Israel's best chemical distribution system, offering an end-to-end wide variety of services. The services are offered with full adjustment to customer needs throughout different industries: pharmaceutics, biotech, agriculture, life sciences & medicine, polymers, printing and electronics.
With over 50 years of experience, successful loyal partners, professional and efficient service and sales alignment with a team of the field's best sales executives –  Gadot loyally serves hundreds of customers in all industry fields. Purchasing, supply, transport, storage, packaging, distribution, or product shipment – we have unique logistical abilities, extensive field knowledge, the best technologies and the power to defeat all challenges along the way!

The Logistics & Operation Unit is all you need for your raw materials and chemical storage, packaging, treatment and transport (from bulk in ships up to packages such as barrels, bottles and IBC). With so many years of experience, trust us – we have seen it all… Today, we offer a wide variety of logistical services that will fulfill any demand – as complicated as it may be!
The unit operates a fleet of containers and distribution trucks that transport about 500K tons of chemicals every year! Transports include hazardous substances such as oils, gasoline and more. Israel's storage and distribution system operates by four logistical sites:
Two marine bulk terminals, the only Israeli terminals with direct ocean access!
Two terminals that include about 140 different-sized containers with a storage capacity of 65,000m3.
A production site for filling, packaging and distribution to also serve Gadot's customers.
A private advanced laboratory with services available for Gadot's customers.
Gadot's operational branch ensures you peace and quiet, impeccable service, and commitment to stand with all your chemical and logistical demands. All logistical and operational processes are accompanied by the assistance and backup of our professional chemists, engineers and field executives.


Anyone operating in the fields of packaging, trade and distribution, has a necessity for quality print. It was therefore only natural for Gadot Israel, an Israeli chemical field leader, to merge with Barak Polymers – a senior experienced company in the field of flexo plates and marketing packaging manufacturing. The merger of the two companies led to fulfilling Gadot Israel's vision – the establishment of an innovative Printing Division that offers customers a wide variety of advanced solutions in the areas of printing and polymers.
We specialize in flexible packaging, the vehicle industry, water and irrigation, construction, ink, coatings, military, medical devices and more. Using the world's pioneer technologies, outcomes are professionally impeccable. Our products integrate great expertise and high manufacturing abilities, all by considering and protecting environmental aspects. With over 25 years of experience in the field, we truly believe that Gadot's Printing Division upgrades the qualities of the entire printing industry.
Chemichlor Chemical Marketing Ltd. is a leading marketing, distribution and transportation company for inorganic chemicals, as well as hazardous substances transportation. Chemichlor was established in 1987 by Mr. Shmuel Davidi and during 2005 merged into Gadot Chemical Tankers and Terminals Ltd. Merging the two companies led to the Company's constant growth.
The Company's current services include:
●        A fleet of 30 tankers designated for transportation of bulk chemicals and four trucks for different chemical package transportation. 
●        Tank farms located on Gadot's premises storing Chemichlor's thousands of tons of hazardous substances.
●        Warehouses storing dozens of raw materials are divided into hazardous categories and managed by customer consumption prediction plans.
●        An advanced laboratory ensuring product QA.
●        Vehicle and tanker fleets maintenance division that also provides road services and 24/7 availability to ensure systematic supplies.
●        Traffic Safety Division ensuring standing with hazardous substances transportation standards and vehicle fleet safety.
The Company is certified by ISO 9001 as well as 5438/6, 5438/3, 5438/1 for caustic soda supply, hypochlorite, and drinking water hydrochloric acid.
We are beside you every step of the way! Gadot's Shelach Division is Israel's largest chemical transportation company! The Division offers a wide fleet that includes dozens of tankers for chemical transportation and packages transport trucks (including 50 two trucks and containerized and 90 stainless-steel tankers), operated by a chemical logistics and distribution team of experts. Gadot is the number one transporter of bulk hazardous chemicals, toxic substances, acids, bases and all types of flammable substances.
We offer a full variety of modern and multimodal chemical transportation solutions. It is therefore no wonder that we loyally serve an extremely wide variety of industrial customers in different fields. Our transportation ability is about two million L and we deliver about 600,000 tons of chemicals every year!
Transport with Shelach! It is that simple.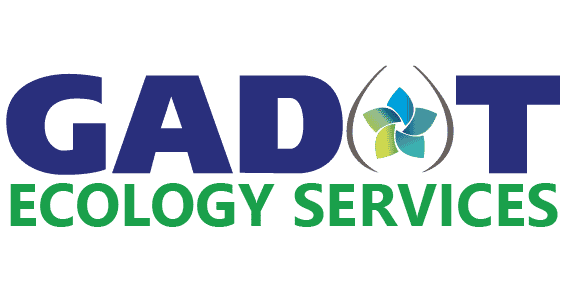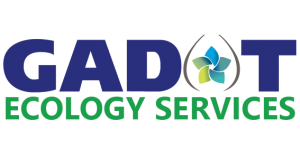 Ecology Services was established in 1992, since then, the company has been working for the environment of all of us in the field of industry.
Our experts will accompany and adapt a basket of ecological industrial solutions in all parts of the country.
Ecology services have adopted the method used in Europe for waste treatment, which operates according to the principles of 4R and developed advanced technologies for the implementation of the principles to avoid landfilling waste.
In terms of ecology services, landfilling is always the last priority.
Reduction – Reduction in waste production and reduction in the volume and weight of waste
Reuse – REUSE Washing and supplying packaging for reuse in industry and reuse of water from a drying process.
Recycling – RECYCLE Product processing for reproduction.
Transformation – RECOVER Turning waste into energy.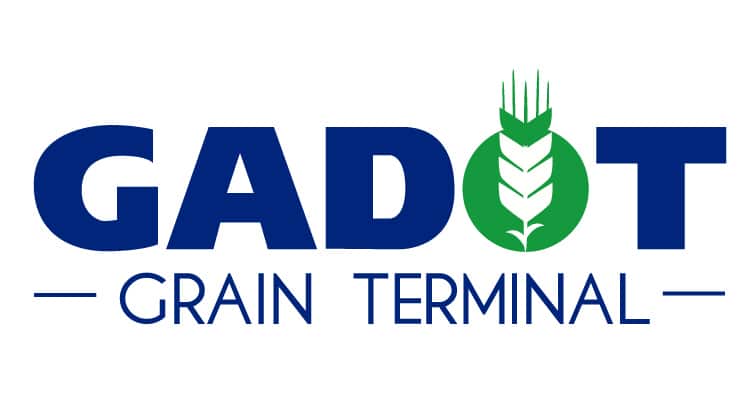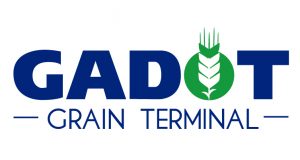 Gadot grain terminals are Israel's port of grains!
About 75% of all grain imports are imported to Israel every year through the silos, including wheat, corn, soybeans, barley, sorghum and more.
The grains are unloaded from the ships to a dedicated dock at the port next to the silos, then, transported by conveyors to the silos.
The Grains are delivered according to the importer instructions to trucks and trains leading the grains across the country.
Here at your service at all times!
Grain Terminals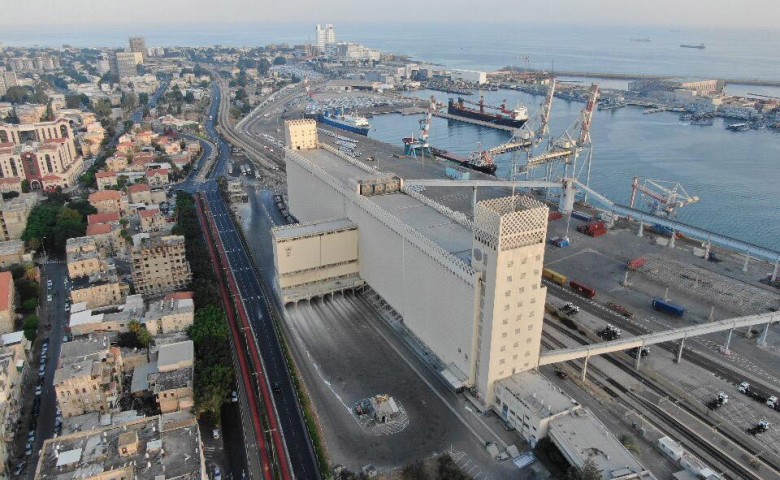 Pi Glilot was established in 1959 and has been a leader in the field of storage and dispensing of fuel for tankers in the state of Israel.
Pi Glilot's storage capacity is 630 million liters, which is about 40% of the economy's storage capacity.
In addition, the issuance capacity is sufficient for the total consumption of the State of Israel in 3 fuel terminals.
Pi Glilot is committed to the IO 9001 standards and operates in the areas of environment, safety and quality management.
The company was awarded a gold badge for carrying three quality badges!

Mercury was established 50 years ago and is the distributor in Israel of Merck KGaA, the world leader in laboratory products, research, raw materials and manufacturing solutions for pharma, biopharma, chemistry, cosmetics, microelectronics, and more Mercury offers research community and industries in Israel a wide range of products and quality solutions that meet regulatory requirements.
Our basket of solutions includes:
Raw materials and manufacturing solutions for the pharma and biopharma industry, laboratory products including chemicals, reagents, laboratory water systems, diseases research, and life sciences research (biochemistry, molecular biology, cell structure, protein expression, purification, and more), filtration products for research and industry, Columns and consumables for HPLC.
Products for microbiology testing and biological monitoring in the fields of pharma, environment, water, wastewater and other pigments and special raw materials for the cosmetics and printing industry.