Established by Johananoff brothers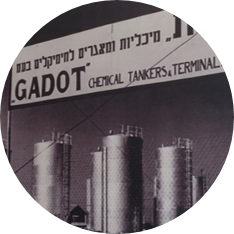 1959
The marine arm (Gadot Yam, Chemship) was established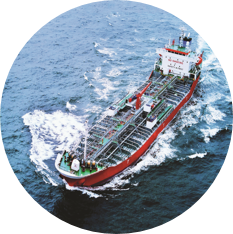 1964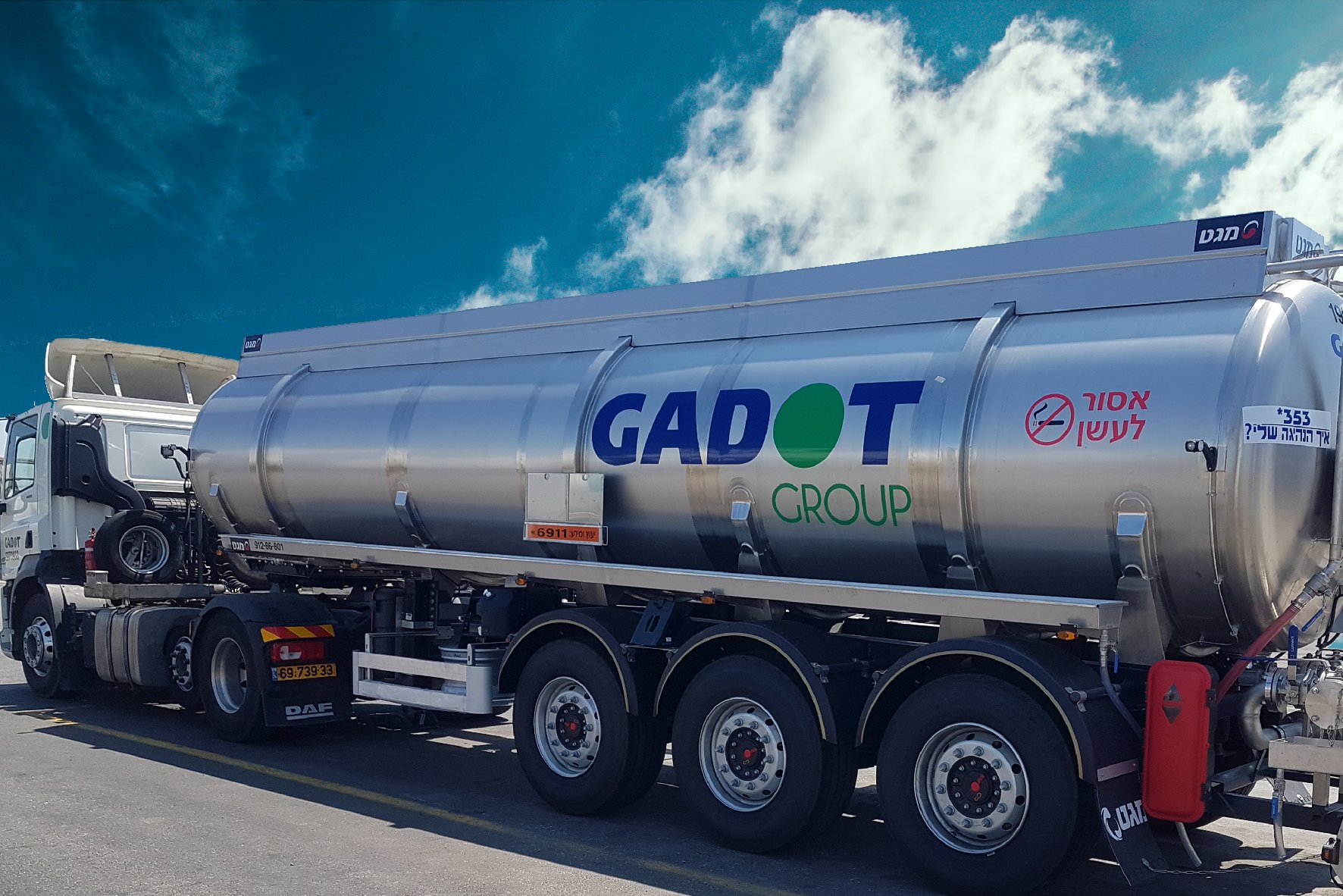 1974
Establishment of "Gadot Chemical Terminals (1985) Ltd.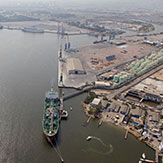 1985
Gadot Group acquired 75% of Chemichlor, Israel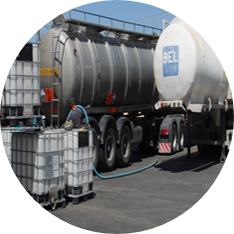 2005
Gadot Group acquired VLS-Group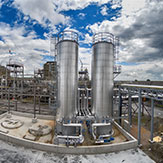 2007
Ampal acquired Gadot Group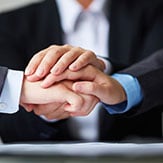 2008
Gadot Group acquired A.D.P.O Ghent, Belgium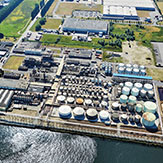 2010
Tene Acquired Gadot Group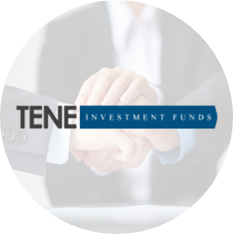 2014
Establishment of Gadot Energy & Smart Solutions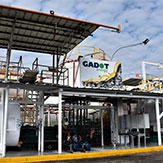 2017
Acquisition of Barak Polymers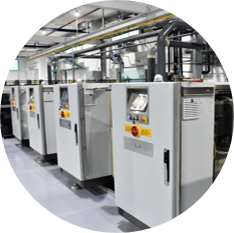 2018
Gadot Group acquired 75% of Ale Ecology, Israel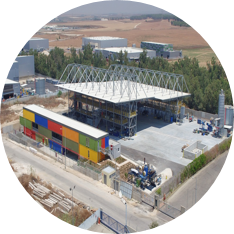 2021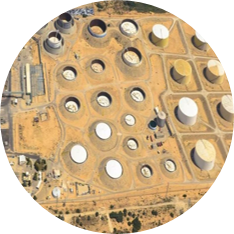 2021
VALUE LBH acquired 40% of Gadot Group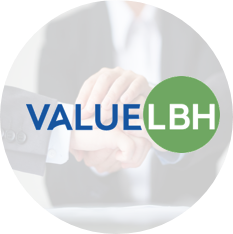 2021
Gadot Group acquired 73% of Mercury, Israel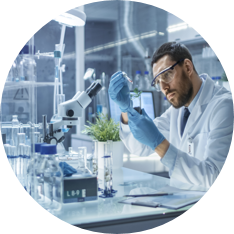 2021
Adani - Gadot Group wins Haifa Port tender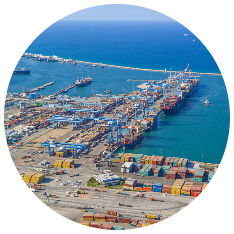 2022
It is About Time We Were Introduced...
Gadot is and has been a cutting-edge Israeli chemical company for over six decades.
Since established, Gadot has been a leader as Israel's first bulk chemical seller and first supply and value chain management and operation service provider. We then continued to expand as a logistical global player, providing A' to Z' professional solutions for different market fields. Bringing decades of expertise, spearheading technology, providing a wide range of services and collaborating with the world's leading chemical industrial suppliers, resulted in becoming the natural and valued choice
for customers throughout the industry – in Israel and Europe.
Gadot Group offers a wide range of integrated services. They initially started with production and then broadened to bulk chemical selling, chemical packaging, oils,  lubricants, gasoline additives and other substances for a variety of industries.
We are proud of our ability to provide an abundance of professional, creative and smart solutions, custom-made for each and every customer. At your service are our tank terminals, storage sites, packaging and filling lines, container and truck fleets and a wide array of other facilities and equipment owned by Gadot. Thanks to you, and by virtue of our loyal partners along the way – Gadot Group offers sophisticated logistical services that provide answers to any demand or any need at any time.
Among the Company's Services
Marketing & Distribution for
Industries in Israel & Europe
Containers Storage of
Bulk Chemicals, Oils and
Other Industrial Substances
Coast Terminals
Marine Transportation
(Chemship Netherlands)
Transport & Emergency
Services
Filling & Packaging Services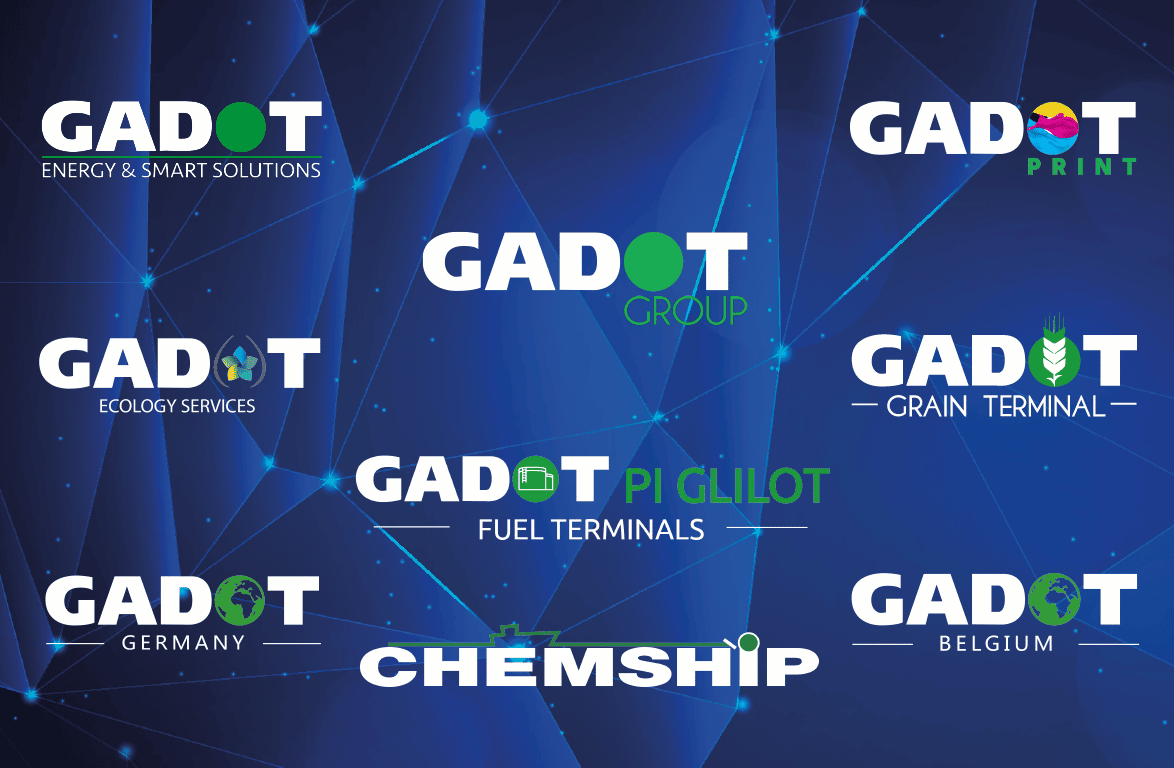 Sales and Distribution Divisi
o

n

Gadot's Commercial Division is a leader in the chemical industry and supply chain.

We are committed to providing remarkable service for a wide
range of industries, including nutrition, pharmaceutics,
fertilizers, textiles, plastics, electronics, construction,
detergents, cosmetics and high-tech.

Logistics & Operation Divisi
o

n

Gadot Group's supply chain in Israel is a complete and rich world of logistical solutions for a variety of industries.

Our operation team is responsible for storage, filling and packaging, transportation and distribution of raw materials and chemicals – from ship transported bulk to packages such as IBC, barrels and bottles.

How do we do it?

We are glad you asked. Our Division operates using a fleet of marine vessels and road tankers,
serving a variety of customers, transporting about 500 thousand tons every year (!) including hazardous substances such as oils, gasoline and other products. Our base of operation is located in the Haifa Bay, spread across four logistical sites:
Two bulk marine terminals, the only ones in Israel with
ocean water access!
Two terminals with different sized containers, offering
a storage capacity of 64,000m3
A filling, packaging and distribution production site.
Customers also enjoy our filling service.
A private laboratory (yes, private!) providing services
to our customers.
The Marine Division
Gadot's Marine Division operates as part of Chemship B.V, Netherlands, and is the leading supplier of marine transportation, logistics, storage and large quantity distribution services. The division conducts chemicals and other bulk liquid marine transportation and continuously operates lines from Northern Europe to North America and the Eastern Mediterranean Sea, using a fleet of 10 of the world's most advanced bulk ships, all equipped with stainless steel containers.
Did You Know…?
Customer demands are our #1 priority. We provide sustainable marine solutions for the transport of special large quantity liquids, minimizing logistical challenges of any type. Our ability to provide fast responses to market developments, our flexible fleet, our extensive knowledge of the chemical logistical world and keeping to schedules according to customer needs – enables us to offer custom-made solutions. This is without a doubt one of Gadot's main advantages.
We are proud to say that many of the world's leading manufacturers depend on Gadot to transport liquid chemicals, oils and other substances worldwide. As their partner, they trust us to supply and transport raw materials and pharmaceuticals. Thanks to a wide network of subsidiaries, loyal partners and excellent suppliers – Gadot Group offers uncontested expertise… that is why our byline is "delivering excellence".